NEWS
COLORFUL Introduces the iGame Z690D5 Ultra Motherboard for 12th Gen Intel Core Processors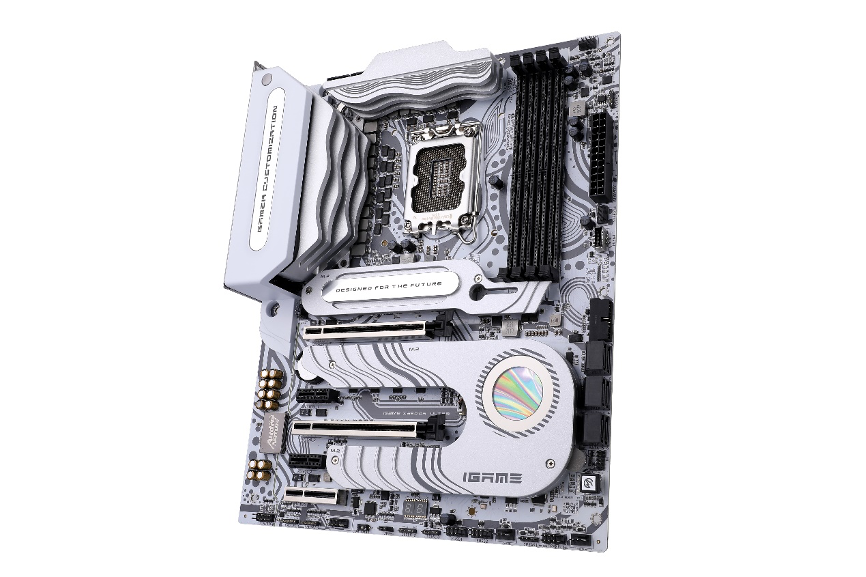 May 12th, 2022 Shenzhen, China – Colorful Technology Company Limited, a professional manufacturer of graphics cards, motherboards, all-in-one gaming and multimedia solutions, and high-performance storage, introduces the iGame Z690D5 Ultra motherboard for the 12th generation Intel Core processors. The motherboard is designed to meet the needs of gamers and content creators for building a high-performance PC with the latest technologies.
The iGame Z690D5 Ultra motherboard sports enlarged and extruded silver wave aluminum heatsinks with a matching white-colored PCB. The motherboard's headers, DIMM slots, and ICs are in black providing an elegant contrast with the white and silver colors. The motherboard boasts two PCIe 4.0 X16 slots for high-end graphics cards and high-speed AIC NVMe SSDs. The motherboard is also fitted with three M.2 PCIe Gen4x4 slots with high-performance enlarged heatsinks for Gen4 NVMe SSDs.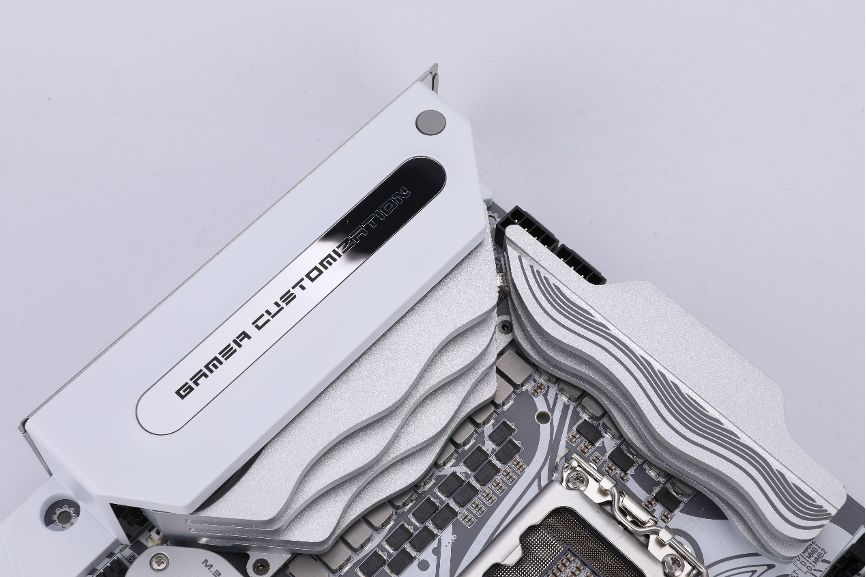 Extruded Silver Wave Heatsinks
The COLORFUL iGame Z690D5 Ultra motherboard features large extruded silver wave heatsinks to keep the VRM and MOSFETs cool without the need of an active fan. The extrusions create more surface area for heat dissipation making it more efficient for cooling. Furthermore, the silver wave design provides an intricate and eye-catching detail – perfect for gamers and builders that crave for aesthetically pleasing PC builds.
High-Performance PCIe 4.0
The iGame Z690D5 Ultra does not only comes with DDR5 memory support, it also sports two PCIe 4.0 X16 (X8+X8) slots for high-performance graphics cards and three PCIe 4x4 M.2 slots for high-performance NVMe SSDs.
iGame Z690D5 Ultra Motherboard Specifications


Pricing and Availability
The COLORFUL iGame Z690D5 Ultra motherboard will be shipping to partner resellers this May of 2022 for $289 MSRP.
Follow COLORFUL in the following social media channels below:
Facebook: https://www.facebook.com/ColorfulGlobal/
Instagram: https://www.instagram.com/colorfultechnology/
YouTube: https://www.youtube.com/channel/UCFCrgPOCH14pVVMMH2Nw-bA
About Colorful
Colorful Group (CFG), is a manufacturer of motherboards, graphics cards, all-in-one PC, memory & SSD, industrial server, computer case, power supply, Hi-Fi player, industrial integration solution and services with over 24 years of experience delivering quality products garnering a brilliant reputation amongst its customers. CFG is an internationally renowned brands garnering recognition and awards. For more information, visit https://en.colorful.cn/