NEWS
BIOSTAR Introduces the Perfect Storage Upgrade Choice with New G330 Series SSD
Ultra Durable, Ultra Stable and Ultra Premium BIOSTAR High-Performance Storage Solution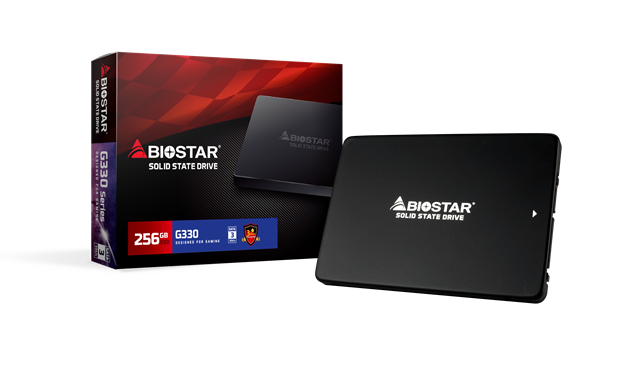 April 28th 2017, Taipei, Taiwan – BIOSTAR is proud to announce its latest addition to its storage solution with the announcement of the BIOSTAR G330 Series solid-state drive. As a step-up from the initial BIOSTAR G300, the new BIOSTAR G330 Series SSD promises 10% faster performance and features unique BIOSTAR design for both convenience and performance. BIOSTAR's G330 Series SSD utilizes Micron 3D TLC with DRAM cache and comes at capacities up to 512GB worth of storage. The BIOSTAR G330 Series SSD is designed for upgraders and power users looking to upgrade their current system with a faster storage solution for better response times from their application and battery life on their mobile systems.
BIOSTAR G330 Ultra Design Feature
Ultra-Durable
BIOSTAR G330 newly implemented heat durability design, allowing gamers to enjoy to their heart content. BIOSTAR G330 operates with temperature at a maximum temperature of up to 70°C allowing it to handle even the hottest gaming systems environment.
Ultra-Stable
With the patented non-screw housing design that has been implemented into BIOSTAR G330, it can effectively prevent damages from ESD and protect your valuable data during maintenance. In addition, to ensure the satisfaction of public, the G330 also comes with a 3 year warranty.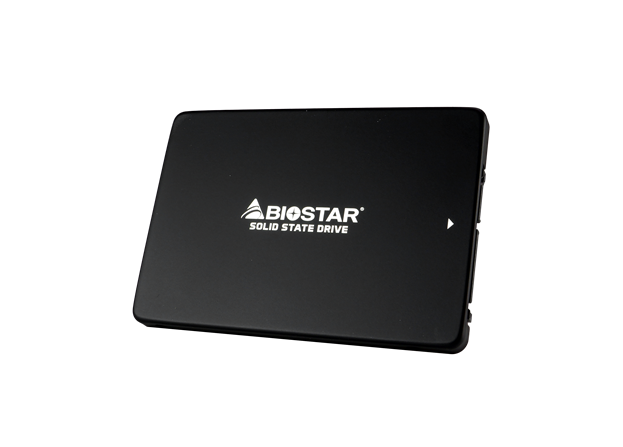 Ultra-Slim
G330 Series SSD is extremely slim and lightweight only at 6.8mm, which fits most sizes of PC or laptop chassis easily and perfectly, especially for the hottest form factor mini-ITX PC cases.
Ultra-Premium
Not only is the BIOSTAR G330 promising a 10% faster performance from the initial BISOTAR G300, the G330 series comes as a laser-precision, metallic, curved case with premium aluminum surface offering excellent cooling and brings fashionable element to your system!
Designed for Upgraders
With up to 10% more performance than the original BIOSTAR SSD, the BIOSTAR G330 Series SSD is designed to be a perfect upgrade for people looking to switch from traditional mechanical hard drive to solid-state drives and reap the performance benefits of faster storage that only SSDs can offer. Thanks to BIOSTAR's unique design, the new BIOSTAR G330 Series SSD is an easy and convenient upgrade for both desktop and notebook users thanks to its screwless design and ultra slim form factor.
Faster Performance than Traditional Hard Drives
With read speeds up to 565MB/s and write speeds up to 515MB/s, the BIOSTAR G330 Series SSD improves overall system performance by loading files faster and making the system boot faster than traditional hard drives. Thanks to the new-generation SMI SM2258 controller and Micron 3D TLC, the BIOSTAR G330 Series SSD is capable of this performance at compelling prices so first-time upgraders won't be turned off by the idea of switching to SSDs.
SPECIFICATIONS
| | | | |
| --- | --- | --- | --- |
| Model | G330-128 | G330-256 | G330-512 |
| Capacity | 128GB | 256GB | 512GB |
| DRAM Cache | 256MB | 256MB | 512MB |
| Controller | SMI 2258 | SMI 2258 | SMI 2258 |
| Thickness | 6.8mm | 6.8mm | 6.8mm |
| Max. Read | 560MB/s | 565MB/s | 565MB/s |
| Max. Write | 500MB/s | 515MB/s | 515MB/s |
| Interface SATA III | SATA 6Gb/s | SATA 6Gb/s | SATA 6Gb/s |
| Operating Temperature | 0°C (32°F) to 70°C (158°F) | 0°C (32°F) to 70°C (158°F) | 0°C (32°F) to 70°C (158°F) |
| Operation Systems | Windows/Linux/Mac | Windows/Linux/Mac | Windows/Linux/Mac |
Visit the new BIOSTAR website at: http://www.biostar.com.tw
View More News at CyberMedia Press Center: https://www.cybermedia.com.tw/news
ABOUT BIOSTAR
BIOSTAR, is a brand dedicated to the production of motherboards, graphics cards, industrial computing systems, IoT, and healthcare solution. Since its establishment in 1986, the BIOSTAR GROUP has become a major motherboard supplier in the IT industry as well as in IoT, Internet of Things. In order to pursue the best quality and aesthetic design, BIOSTAR has invested heavily in ID design, equipment, global marketing research as well as R & D. With a constant emphasis on quality, BIOSTAR always seeks to beyond better and race to the future.